How the whole rock'n'roll thing started
Indian Summer (1986 - ca 1992)
Indian Summer came into existence when Rochus Honoldl, Klaus Winter and Gunther Langhans, who knew each other vaguely from school times back in the suebian highlands, met again in Munich during their studies. Rochus, who had been playing in several school bands before, asked the two whether they were interested in forming a group dedicated to the sound and spirit of The Doors, whom he admired at that time overtly for their cunning lyrics and impressive music. They agreed and after some tries with different drummers they finally found Christian Eggert, who was perfectly fitting into the band and who remained with them till the breakoff.
The Band did a lot of local shows around Munich during the first years, but began touring more often as it became more and more well known even outside the city.
In 1988 they went into the studio to produce their fist full-length promo tape
"Whisky, Mystics and Men"
which was well received by their fans.
There was a growing community of friends and fans around the band, which not only was performing their shows, but also participated in community activities like parties, campfire meetings at the shore of the river Isar, spontaneous accoustic performances in the parks of Munich, and so on.
When in the beginning of the year 1989 the tension between keyboarder Gunther and singer Rochus had grown unbearable, the later separated from the band to go on his own way. He was replaced by a guy named Carsten, which didn't really fit into the band's concept and was replaced again by notorious Frank Blues, a guy looking and sounding like a younger copy of Jim Morrison. With him they worked out a complete new repertoire and in 1992 produced the album titled
"Blue Leaves"
. Which was a very speaking title, for singer Frank not only shared his looks and his voice with Jim Morrison, but also some of his addictions. Although the band became more and more successfull, the situation worsened to the point where the band split with Frank in 1992 and was abandoned completely shortly afterwards.
The Lovers (1989 - 1993)
Being members of the fan community of Indian Summer, Anja Fritzsche, Matthew Fey and Markus Herm knew each other quite some time when singer Anja, who had built a considerable repertoire of songs on her own asked the two guys to join her in a band. At the time it was founded in 1989 the band first had a keyboarder named Ursula, who called herself 'Midge' and was a school colleague of Anja. With this cast The Lovers produced their first promo tape in 1990, simply titled
"The Lovers"
.
When Midge had to leave the band because of health reasons in 1990, she was replaced by Rainer Saumweber, another member of the Indian Summer community and friend of Matthew and Markus. This cast was the most successfull and The Lovers began touring the city of Munich, the region of Bavaria and they were the first of the four bands who did a tour into the former German Democratic Republic.
In 1991 they produced their only officially released Single
"Madness"
which was quite a success among their fans. After two more years of touring together, the band split in 1993, when singer Anja wanted to join with Rochus Honold (see Indian Summer, Red Baron) to form a new band (see Fuckin Wild).
Red Baron (1990 - 1993)
After Rochus Honold left Indian Summer in 1989 he was looking for new fellow musicians to form a more rock and blues oriented group. With Roman Strack on guitar he found someone sharing his ideas of how blues, rock and folk elements could be melted togehter to achieve the unique sound that both of them considered to be best.
After some months of building up a repertoire together, Martin Kaußler, a friend of Roman joined in on bass and again some months later Günter Kriz, an old gang pal of Rochus became the drummer of the band "Red Baron", after a nickname of Günter during schooldays (he had special motorcycle glasses that made him look like a pilot ace of WWI).
The four Barons in 1991 produced the promo tape
"Fantastic Blues"
, which contained a lot of new song material developped by Rochus and Roman, as well as some of the older songs or Rochus from Indian Summer times.
Being considerably successfull in the region around Munich, the band never really took off, which was mainly caused by their inablility to draw a considerable part of the Indian Summer community to its audience; most of them couldn't cope with the new style and stuck with the already known.
The band dissolved in 1993 as a result of growing personal problems among the band members.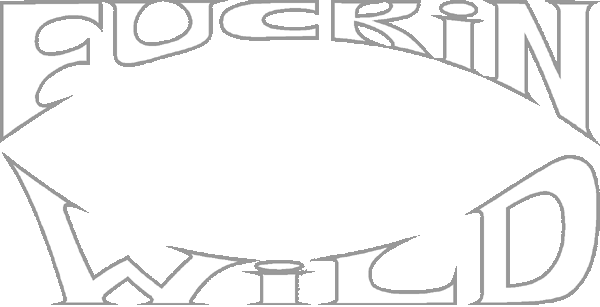 Fuckin Wild (1993 - 1999)
After both predecessor bands "Red Baron" and "The Lovers" split nearly at the same time, Rochus Honold of the former and Anja Fritzsche of the later decided to join forces to build a new band to produce and perform their in the meantime quite big musical repertoire of songs. They asked former Red Baron members Günter Kriz and Martin Kaußler to join in and thus the first edition of Fuckin Wild emerged in 1993 at the birthday party of Rochus, who changed from being singer to playing the guitar to suite the band's needs.
With this cast the band produced the promo tape
"Live fast, love hard and get into the boogie"
in 1993 and did a couple of live shows at the same time.
But the personal and musical differences between the former Red Baron members continued in the new band and got even worse, and so the band split in 1994, leaving Anja and Rochus searching for new band members.
They soon found Frank Daiminger and Tobias Teschner, two considerable young musicians, which gave the band a new positive spirit and drive really needed after all the unsuccessfull attempts and breakoffs in the past. This was the beginning of the real Fuckin Wild times, which began in 1995 and were presented in the bands newly built
official website
.
Together they built the bands new repertoire consisting of many songs from the times of Indian Summer, The Lovers and Red Baron and a considerable amount of new ones. In late 1995 and early 1996 they produced the band's official album
"The Raven's Cry"
, consisting of nine partially old and partially quite recent songs on cd, which was then officially released by Munich label ArtVoice and distributed mainly by mail order in Germany as well as in England and the United States.
During the years 1995 to 1997 the band toured all over Germany and became somewhat well known among prog rock and psychedelic rock fans, maintaining a growing fan community for the first time since that of Indian Summer.
How it came to an end
In spite of all these efforts the band came into trouble when in 1997 Tobias Teschner left for personal reasons. The new drummer Philipp Roos never really fit into the band and left it again in late 1997.
The following two years Anja and Rochus tried to get the band complete again but were not successfull in doing so. Over this two years period they either had a drummer or a bass player, but never both at the same time and the mood inside the band thus deteriorated considerably, leaving them quite exhausted at the end of 1999, when they decided that it was time to come to stop. So this is how the story of Fuckin Wild finally came to an end.
Afterwards ...
After the final end of Fuckin Wild none of the four bands remained surviving.
Rochus Honold left Munich to live in Frankfurt for some years and is now residing at the place of his birth in the suebian highlands, not making music ever since.
Anja Fritzsche continued solo for a while and even produced a solo album titled
"Praying to the Moon"
in the year 2000 with some accoustic versions of her former Fuckin Wild songs and some newly written, but it seems she has stopped performing shortly thereafter.
Frank Daiminger and Tobias Teschner are lost somewhere, nothing has been heard of them since. The same is true for Phillipp Roos.
Of the first cast of Fuckin Wild Günther Kriz died in 1999, while Martin Kaußler has never again been heard of.
From the Indian Summer members Klaus Winter and Christian Eggert seem to be still living in Munich, while Gunther Langhans finally started his gypsy live, driving around in Europe in his house truck. While Gunther and Klaus stopped making music altogether, Chris Eggert is still playing his drums in different bands, namely So What (1989-1993), Billy Crumb (1996-2003), Rob Gold & His Comets (1998-1999), Big Jim (2001-2003), Lafollette (2003-2005) and Failed Models (2003-2005).
Of the former Red Baron members nothing has been heard since.
The same is true for the former members of The Lovers with the exception of Matthew, who is still around and is keeping the contact.
Copyright © 2006 by Fuckin Wild • Website by mikroH Websolutions